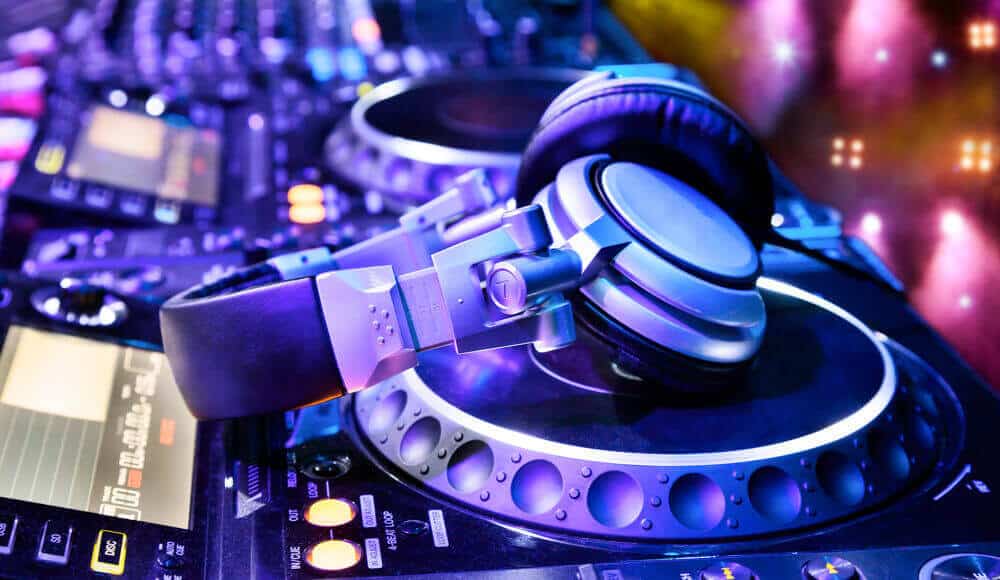 Every DJ makes use of a hodgepodge of gears and equipment. Some DJs favor the contemporary digital setup, while others are contented with the old-school and classic analog setup. Whether you got a complex or just a standalone setup, you will surely need good headphones. As a DJ, you will need a pair of decent headphones to get you going. 
Buyer's Guide: Factors to Consider When Buying a Pair of DJ Headphones
You need to consider several other things when choosing headphones. You should, for example, go for headphones with swiveling ear cups. You may also choose something with a flexible headband to allow you to get an idea of how the club mix is going on. Moreover, you may opt for something with a long and coiled cable to let you freely amble on the stage. To guide you in your shopping around for the ideal headphones, here are some succinct factors that you need to consider when buying headphones:
As a DJ, you will tinker with sounds. You want to render the best track mixes for your audience. Yet, you can never achieve such great mixes if you can't hear the cacophony of sounds that you make. Moreover, you can never properly adjust the EQs and the nuances of scratches if your headphones are not topnotch quality. Hence, the foremost thing that you should consider when choosing headphones is the quality of the sound it offers.
Your headphones should present an accurate rendition of the track along with its different components. You need to perfectly hear, for example, the crispiness, of the hi-hats. Moreover, you need to figure out how the bass lines are bringing in the grooves. Plus, you need to ensure that the melodies are audibly clear over the mix. 
The majority of DJ headphones, of course, come with decent spec even if they are of budget prices. Yet, you still need to choose the headphones that would work well for you, even at an affordable price. 
Not many who wants to jumpstart a career as a DJ have the money to buy the best equipment at hand. The most expensive headphones may range somewhere between $1,000 or $120,000. The Audio-Technica ATH-W5000, for example, is priced at around $1,200, while the Focal Utopia by Tournaire perches at a staggering $120,000. 
Yet, you don't need to exhaust your coffer just to buy the best headphones if you can get away with the less expensive ones. Your choice, of course, hinges much on your budget. Moreover, it is good to remember that the price is not the sole indicator of the quality of headphones.
You will have a hard time hearing the variety of sounds you would like to create with the cacophony of sounds on the stage. The towering sound speakers will drown the sounds that you are listening to. A good sound-isolating pair of headphones would come in handy in such a setting. Most DJs, however, make use of passive sound isolation headphones with paddings and earpads. These large cup headphones mix frequency response and dynamic range together. Moreover, these headphones are more comfortable to use as compared to in-ear headphones.
Headphones come in different types. If you are frequently moving around the stage, you need open-ear headphones. You can also choose closed-ear headphones. Closed-ear headphones, of course, prevent sounds from leaking out. With this type of headphones, you can hear your tracks and mix well these different tracks. You can also choose over-the-ear headphones. This type of headphones allows you to create better tracks.
Another factor that you need to consider is the level of comfort afforded by headphones. You should choose something with soft headbands and big pads. Many DJs, however, prefer over-ear headphones. This is because they are comfortable even if you wear them much of the time.
Recommended Budget DJ Headphones in the Market
If budget is not an issue for you, you can always go for the most expensive and iconic headphones at hand. Yet, if you don't' want to break the bank, you can always opt for affordable yet reliable sets. Here are the best budget Headphones for DJ:
The Audio-Technica ATH-M40x is admired for its great bass reproduction while maintaining great balance. Thus, lots of DJs favor this pair of headphones. This pair of headphones is not boomy nor muddy. Yet, it delivers punchy sounds that are good for those who are mixing.
This pair of headphones is the smaller brother of the M50X, though they are almost as heavy and big. The good thing about this set of headphones is that it doesn't color the sound. It features closed cups that are solidly built. It also comes with a detachable cable. Nevertheless, it doesn't come with a microphone or a remote.
The M40X offers a warm sound and rich tone. The details are a bit masked with the M40, and its sound is a bit focused and airy. With its potent bass, it is a good and lighter version of the topnotch model. Thus, it is perfect for those who don't want to break their bank with its affordable price.
Audio-Technica ATH-M40x offers passive isolation. Hence, it is not sufficient to block the cacophony of sounds in a club setting. Yet, for a beginner, this is a perfect starting pair of headphones.
AKG offers a wide selection of different headphones. And one such model that it offers is the AKG Pro Audio K67 TIESTO. The AKG Pro Audio K67 TIESTO, of course, is within the affordable price range. It is a nice headphone that offers rich sound and great dynamics. It also offers better balanced and transparency as compared to other headphones within the same price range. 
It comes, however, with smaller drivers and sans the top models' adjustment for bass. It also doesn't come with a detachable cable. Yet, it comes with a spiral cord. 
This pair of headphones is designed for use by DJ. The AKG Pro Audio K67 TIESTO comes with closed cups that are large enough. These cups nicely fit around the ears and have a decent level of dampening noise. Moreover, it offers a great level of comfort. It is also made of XRP3 glass-fiber polymer for greater durability and lighter weight.
Edifier H840 Audiophile Over
The Edifier H840 Audiophile Over is a nice pair of headphones that can deliver great quality for its affordable price. It features soft earpads and very flexible design. It comes with 40-mm drivers that can deliver a high-level listening experience. 
This pair of headphones is designed for hi-fi experience that is also perfect for DJ-ing. You will enjoy its deep bass if you are a bass-head. It also offers a nice level of sound isolation with high levels of volume. Moreover, it is designed for use in clubs.
The Edifier H840, of course, delivers professionally with its 40-mm drivers. When it comes to comfort, this one offers a great comfort level with its ergonomic over-ear design. Moreover, you can alter its headband to perfectly suit your head. It also comes with a 6-ft durable cable and a 3.5mm audio plug that is gold-plated. Plus, it comes with a one-year warranty.
Behringer HPX2000 DJ Headphones
One of the best cheap Headphones for DJs is the Behringer HPX2000 DJ Headphones. It offers a diverse, dynamic range and features 40-mm drivers. You will enjoy the use of this set of headphones. 
The Behringer HPX2000 comes with a cobalt capsule and offers a top-quality bass definition. Moreover, it comes at a very affordable price. Yet, it offers great durability. It won't get damaged by a simple fall. It is also lightweight, and it doesn't weigh on your ear even after long hours of usage. It has soft thick ear pads that offer great noise cancellation. You can also reverse or rotate the ear cups.
The Behringer HPX2000 DJ headphones come with a 1/4″ TRS adapter along with a 1/8″ TRS connector. You don't need to worry about it not being compatible with other devices. It basically works well with different devices. 
The downside of using this pair of headphones is that it is wired. Thus, it will restrict your movement when you are using it. Yet, its cable made of copper wires will never be a problem when you are Dj-ing or mixing.
Tascam TH-02 Closed Back Studio Headphones
Tascam TH-02 comes with closed-back design and is very much affordable. With this pair of headphones, you don't need to break your bank. It also delivers a frequency response and sensitivity with a clear, balanced sound. It is a high-powered pair of headphones with great highs, rich mid-range, and clear low end. 
It also comes with a clean and modern design that offers great comfort. It features cushioned ear cuffs along with a padded headband. You can use it for hours without weighing on your head or ears. Its ear cuffs can also be rotated 90˚, allowing you more flexibility in your listening experience. Its design, of course, looks good on its wearer.
This pair of headphones doesn't come with a detachable cable. It has a permanently attached cable that has a length of 9.8 feet. This incredibly long cable lets you amble around and even dance with the crowd. This cable, however, may not be that sturdy. Hence, you should not overdo your dancing. Otherwise, it will break. This pair of headphones, of course, is foldable and compact. Thus, it is perfect for traveling.  
We think that the abovementioned recommendations will let you enjoy quality headphones without spending much. There is, of course, no perfect pair of headphones. Your listening habits and your personal preference, however, will factor well in your choice of DJ headphones. 
You should bear in mind that even with the abovementioned cheaper brands, you can still enjoy a well-balanced mid-range and awesome punchy bass. You don't need to spend hundreds of dollars just to get it right with DJ headphones. You can always secure a nice pair of headphones even with a minimum of expenditure.